Wednesday Puzzle: Spelling Bee

How many words can you make?
Play to be Entered to Win a $15 Gift Card to the Shop
***Winner will be drawn from entries.

(winner announced in 3/16/22 email)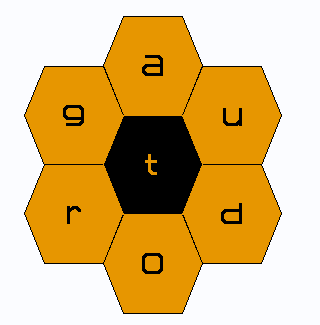 How to play: Create words of 4+ letters from the letters above. Each word must include the letter in the center. You can use a letter more than once in the word. A sample word to get you started: TOAD. How many more can you find?
Thank you! Your Answers Have Been Received.
This field is required
This field is required
This field is required
---
---