Wednesday Puzzle: Emoji Movie Titles

Match the movie titles to the emojis.
Play to be Entered to Win a $15 Gift Card to the Shop
***Winner will be drawn from entries.

(winner announced in 5/26/21 email)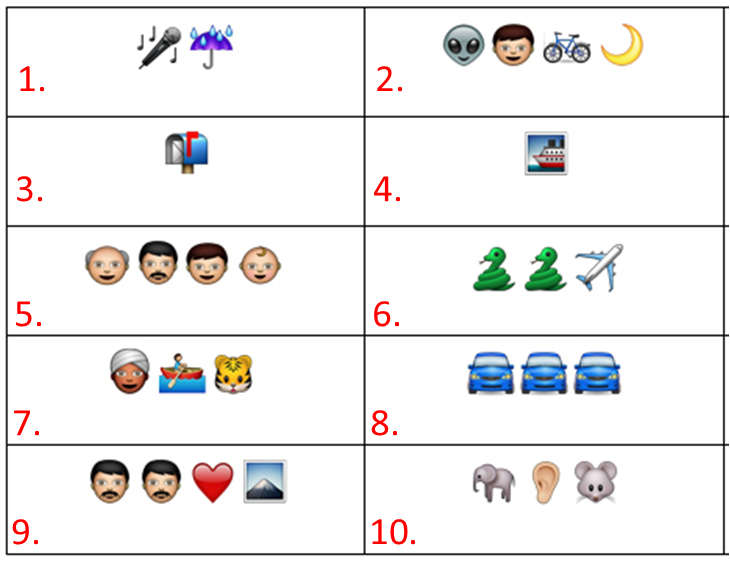 Dumbo     Cars    The Curious Case of Benjamin Button
ET the Extra Terrestrial    Singin' in the Rain    Life of Pi
Broke Back Mountain    Snakes on a Plane    Titanic   You've Got Mail
Thank you! Your Answers Have Been Received.
This field is required
This field is required
This field is required
This field is required
This field is required
This field is required
This field is required
This field is required
This field is required
This field is required
This field is required
This field is required
---
---
---