Wednesday Puzzle: A Movies Quiz

Play to be Entered to Win a $15 Gift Card to the Shop
***Winner will be drawn from entries.

Match the movie photos to the list of movie titles starting with A.
(winner announced in 7/15/20 email)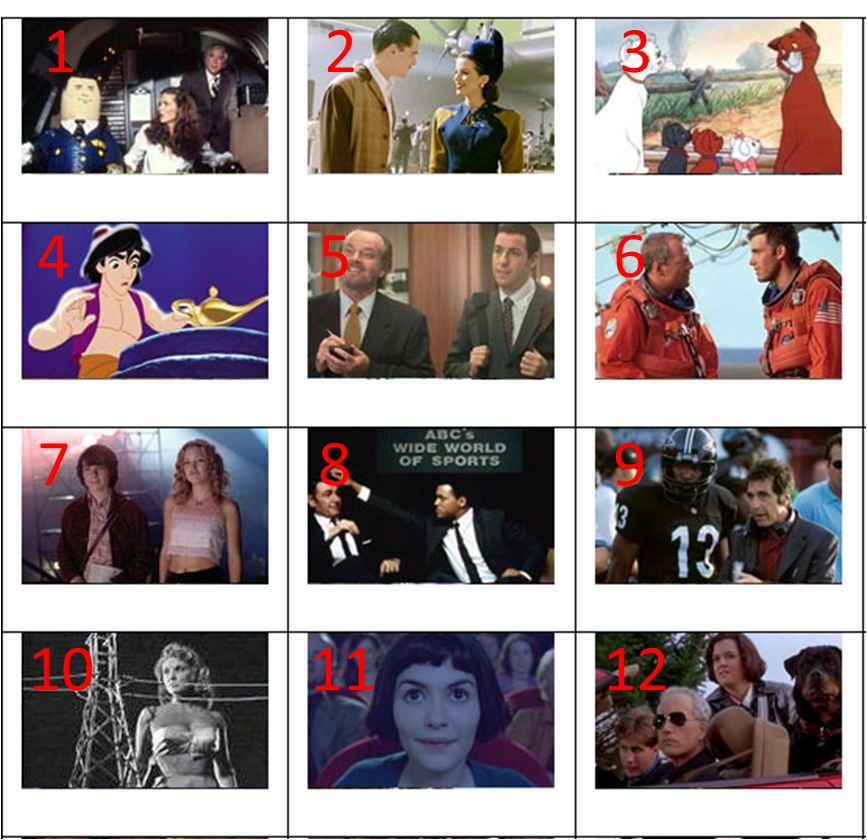 Another Stakeout     Anger Management     Air
Armageddon     Almost Famous     Airplane!
Aviator     Any Given Sunday     Attack of the 50 Foot Woman
Amelie     Aladdin     Aristocats
Thank you! Your Answers Have Been Received.
This field is required
This field is required
This field is required
This field is required
This field is required
This field is required
This field is required
This field is required
This field is required
This field is required
This field is required
This field is required
This field is required
This field is required
---
---