Wednesday Puzzle: Animal Expressions Quiz

Can you name the animal that is a part of the term, expression, or saying?
Play to be Entered to Win a $15 Gift Card to the Shop
***Winner will be drawn from entries.

(winner announced in 9/1/21 email)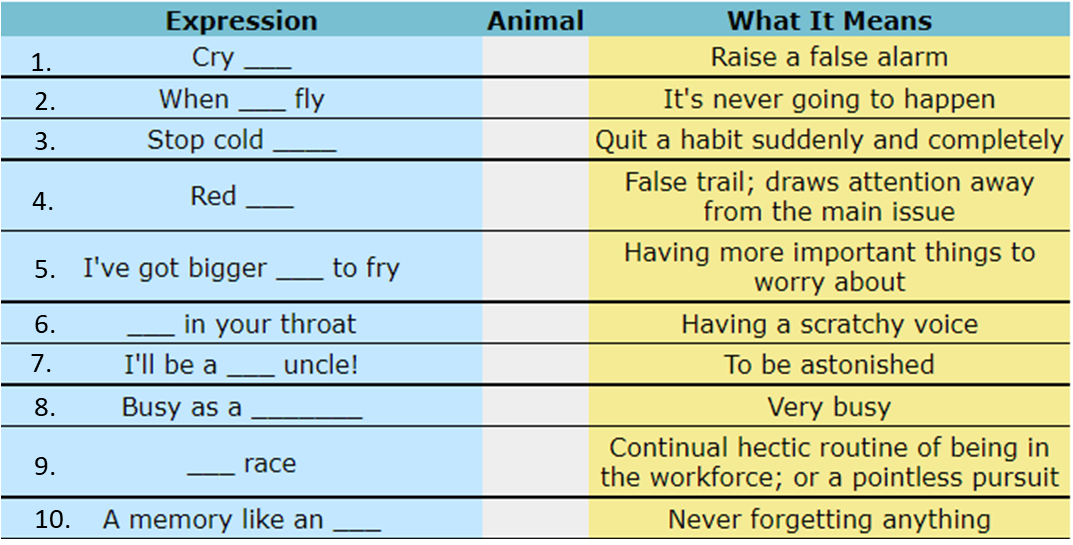 Enter the animal name to complete the expression. If you get stuck refer to the meaning of the expression in the right column.
Thank you! Your Answers Have Been Received.
This field is required
This field is required
This field is required
This field is required
This field is required
This field is required
This field is required
This field is required
This field is required
This field is required
This field is required
This field is required
---
---
---