Wednesday Puzzle: Ghosts in Movies

How many movie titles can you name of the following ghost pictures? (Use movie title list below.)
Play to be Entered to Win a $15 Gift Card to the Shop
***Winner will be drawn from entries.

(winner announced in 10/7/20 email)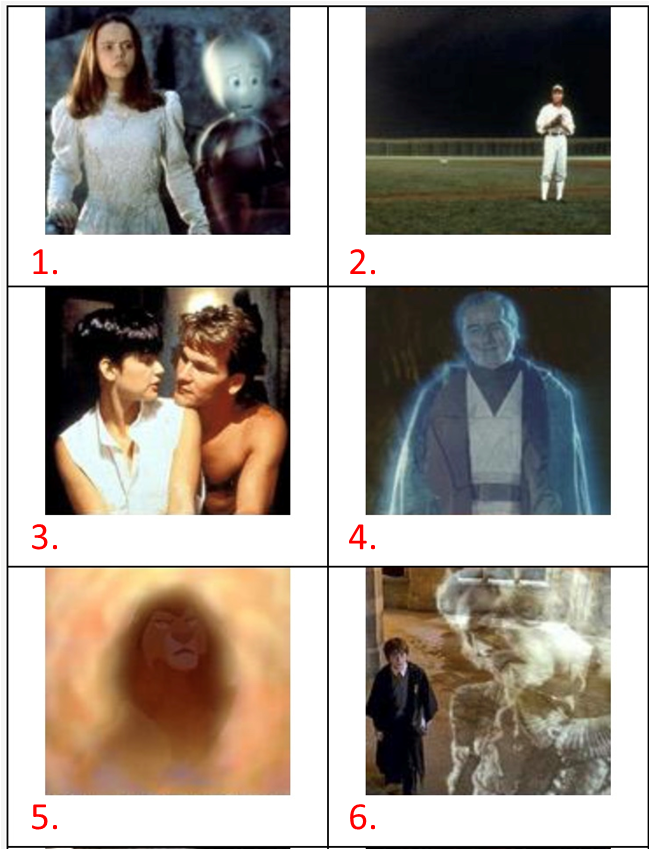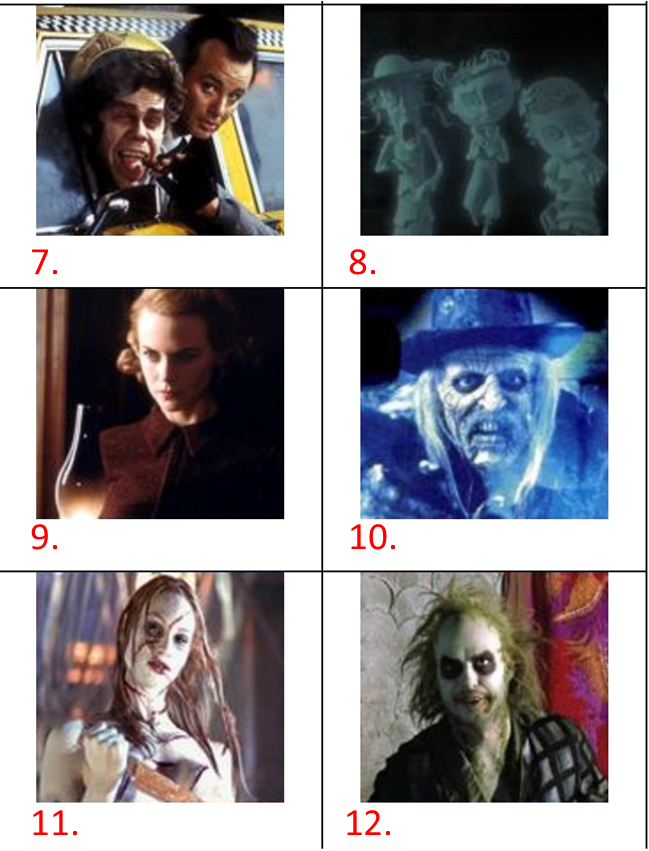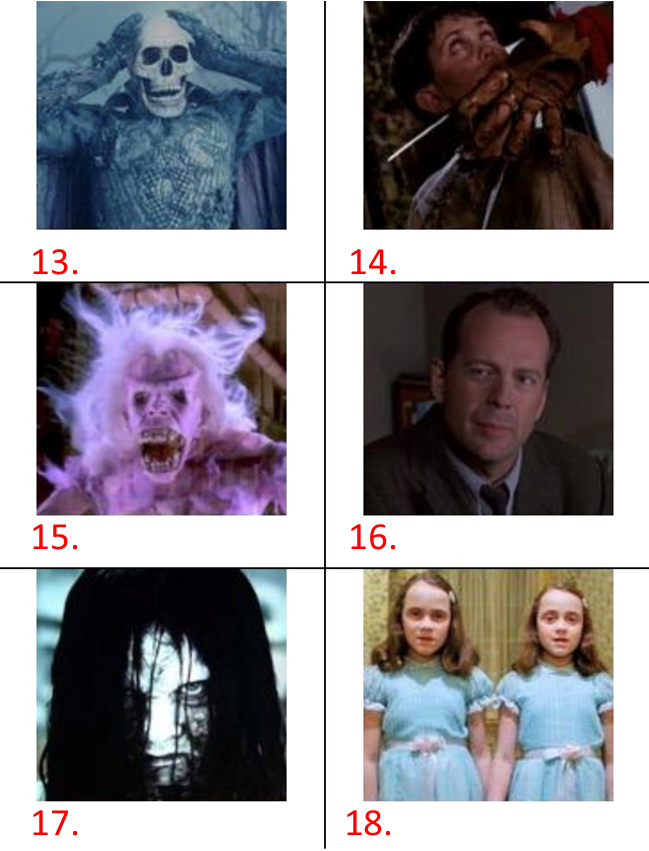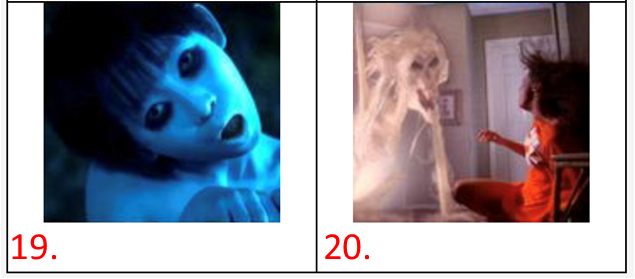 Star Wars: Return of the Jedi     The Others     The Grudge
Ghostbusters      Casper     Harry Potter & the Chamber of Secrets
Thir13en Ghosts     The Ring      Sleepy Hollow     Poltergeist
Field of Dreams      Beetlejuice     The Sixth Sense      Scrooged
The Frighteners    The Lion King      A Nightmare on Elm Street
Ghost      Coraline     The Shining
Thank you! Your Answers Have Been Received.
This field is required
This field is required
This field is required
This field is required
This field is required
This field is required
This field is required
This field is required
This field is required
This field is required
This field is required
This field is required
This field is required
This field is required
This field is required
This field is required
This field is required
This field is required
This field is required
This field is required
This field is required
This field is required
---
---